Our company was founded in 1968 by Peter Huber. Peter was one of the first Master craftsmen in Refrigeration engineering. This new company "Peter Huber Kältemaschinenbau" was one of the first companies focused purely on the design and construction of refrigeration plant. We have remained a family-owned company. The Board of the company includes four siblings Daniel Huber, Joachim Huber, Beatrice Geiler and Bärbel Huber.
The board members work continuously to develop the company with innovation and sustainable business practices. To this end, they bring a strong combination of experience, market knowledge, vision and technical know-how to the company. Always with the aim of improving the company and preparing it for the challenges of the future.
Innovation and sustainability are two key corporate goals. Both areas are strategically planned, steered and controlled by the management to permanently consolidate our leading role in temperature control technology.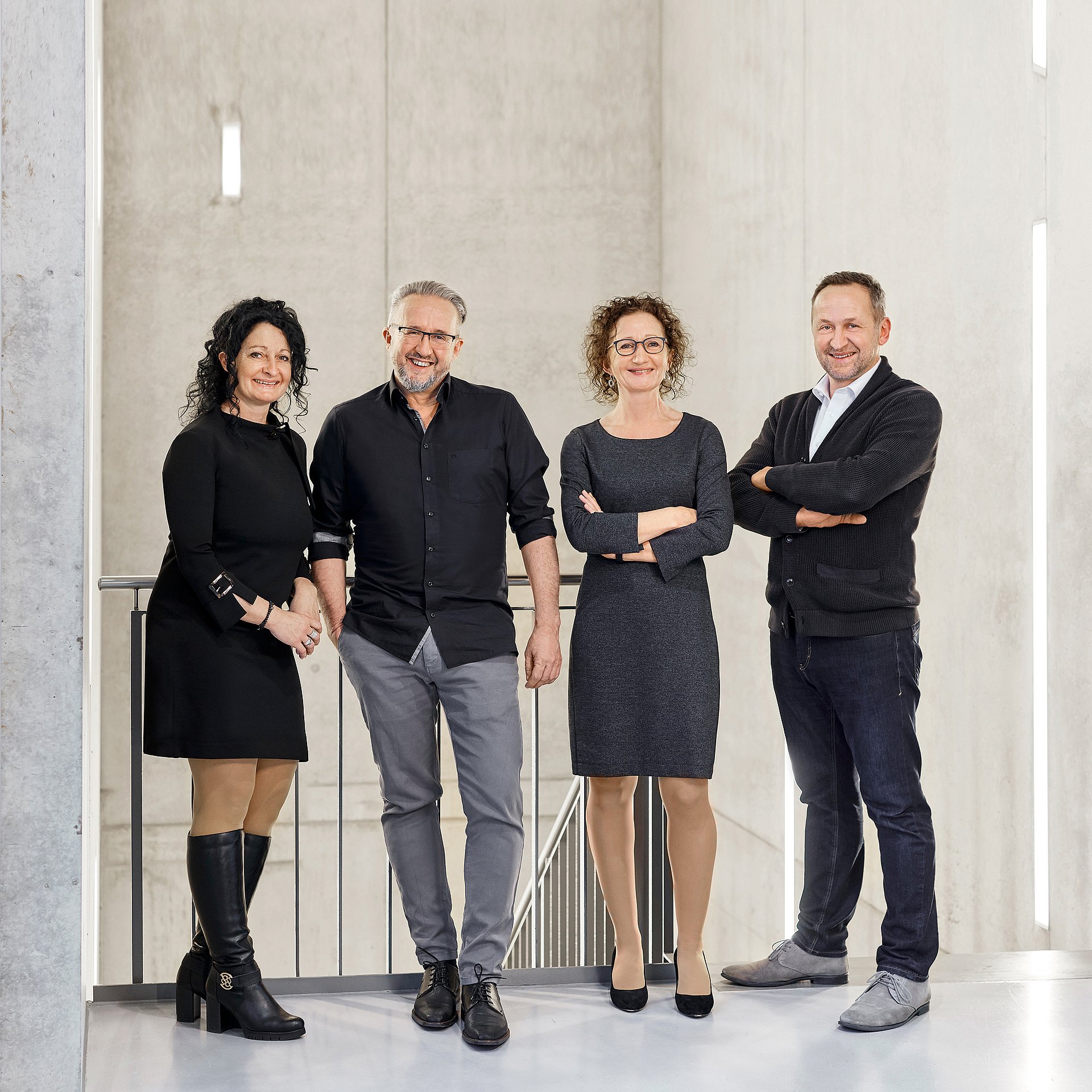 Our temperature control technology facilitates work in research and industry. That is our mission and our products and services are geared towards it. With both customised and standard products we provide solutions for temperature control in scientific applications, research facilities and industrial production processes across a multitude of industrial sectors. Our brands: Unistat, Unichiller, Ministat, Minichiller and other established products have set standards worldwide. Temperature control technology from Offenburg is used on all continents, from Antarctica to the tropics including high altitude applications in the Himalayas. Whether developing active pharmaceutical ingredients, testing automotive components and materials or tempering star telescopes - the HUBER brand can be found as the preferred temperature control solution. As a result, we are the world's technology leader for high-precision temperature control technology from -125 to 425 °C. We are proud of this and this success drives us!

Other pillars of our success are social responsibility and sustainable management. For us, ecology and economy are in harmony - it takes two to tango. When it comes to sustainability and environmental protection, we are the ecological pioneer in the temperature control technology industry. Another integral part of our corporate strategy is to create and secure jobs. We accompany young people into professional life with an apprenticeship, provide and maintain an excellent work environment, and enable career changers to switch to a new trade or profession- enabling and encouraging personal development is part of our mission.
The Supervisory Board safeguards the interests of the family (shareholders) and is responsible for appointing the Executive Board. It consists of three members and, together with the board of directors, has decided against a stock exchange listing. "We don't have to grow by hook or by crook. We will do it step by step as we have done so far and manage it from our own resources. We are well positioned in our structure and not externally controlled." (Daniel Huber).
Supervisory Board members:
Dr. Hans Dehmer (Aufsichtsratsvorsitzender)
Bernhard Delakowitz
Frank Rieger
Hinweis: Sie verwenden den Internet Explorer, für den es seitens des Anbieters keine Updates mehr gibt. Es kann zu Darstellungsproblemen kommen. Für eine optimale Darstellung unserer Website nutzen Sie bitte einen aktuellen Browser wie Mozilla Firefox, Microsoft Edge oder Google Chrome.